Plunger Lubricant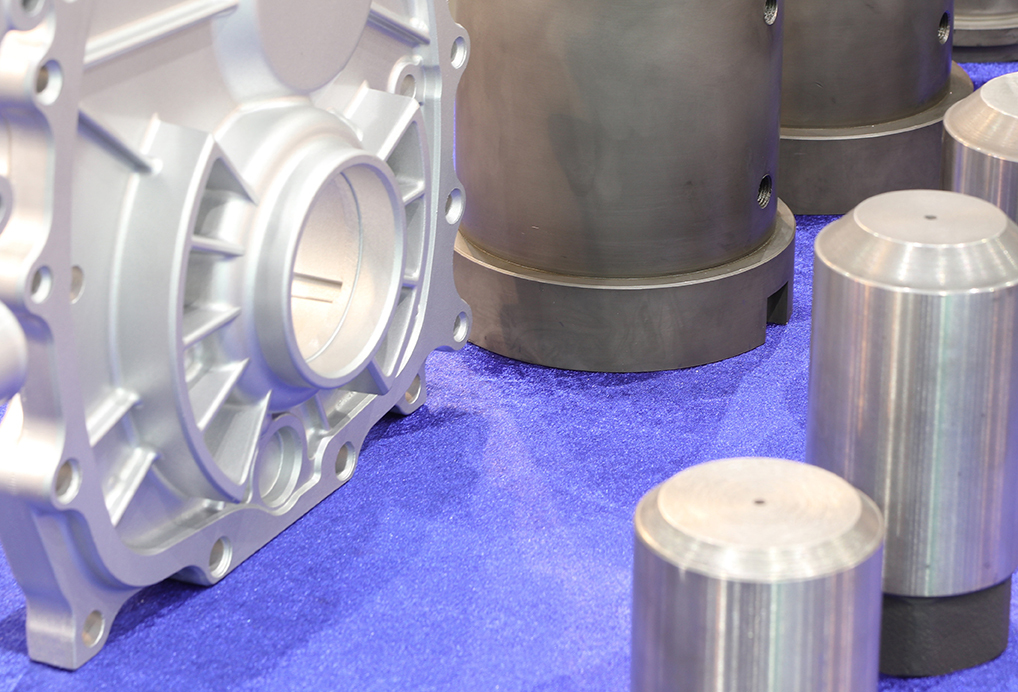 Hightower Products produces stable, graphite-containing, water-soluble plunger lubricants. A combination of high-quality lubricants and precise application methods have allowed us to reduce porosity, discoloration, over-application, smoke, fire, and down time. Our water-based plunger lubricants also allow an ease of cleanup of the shot end. Because of the heat and pressure the plunger is exposed to in cold chamber die casting, in which molten metal is poured into a cold chamber or sleeve, quality plunger lubricants are necessary for a good result.
Contact a Hightower Products technical sales representative to discuss which plunger lubricant will best meet your needs.
---
Granulate/Dry Plunger Lubricant
Granulate plunger lubricants are applied in front of the plunger before the metal is poured. Over-application should be avoided, so as to prevent discoloring, flame ups, and excessive smoke.
Oil-based Plunger Lubricant & Brush-on Plunger Lubricant for Steel Tips
We always recommend applying our oil-based plunger lubricant behind the tip, but other application methods include being dripped on the tip, blown down the pour hole, or applied via a groove (known as the O-ring method). We also offer a brush-on plunger lubricant.
We believe in meeting the individual needs of each die caster, which is why we prefer to evaluate each process before testing a plunger lubricant. If you are interested in evaluating a Hightower Products plunger lubricant, please contact one of our Hightower Products technical sales representatives.