Mold Release Agents for Thermoplastics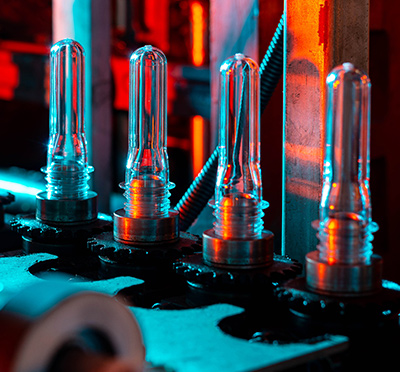 Whether your process involves blow, injection, or rotational molding, Hightower Products has the right thermoplastic mold release solution for you. Our custom-formulated solutions allow you to get more releases with less waste and shorter downtimes.
We serve a wide variety of clients, from medical, pharmaceutical, biomedical, food, chemical, building, electronics, construction, automotive, and plumbing. If you need a reliable thermoplastic mold release compound, we can create a solution that performs every time.
Our mold release agents have helped companies efficiently produce products such as flooring, clothing, car interiors, airplane panels, furniture, artificial knees, pipes, insulation, plastic bags and containers, ceiling tiles, and much more.
Supported Processes
Blow Molding
Blown Film
Extrusion
Injection Molding
Plastic Compounding
Rotational Molding
Slush Molding - TPO/TPU/PVC
Supported Materials
CA, CAB, CP
CO-Polyamide
Conductive Resin (ESD)
EVA
EVOH PET
PA12
PA6, PA66, PA10, PA11
PC/ABS, PC/PBT, PBT
PEEK, PES, LCP, PPA(Grivory), PEI
PMMA PC
POM
PP, HDPE, LDPE
PPO (Noryl), PAI, IXEF PTFE, PVDF
PPS, PSU
PS
PVC
SAN, ABS, ASA
TPE, TPR
TPU