Mold Release Agents for Polyurethane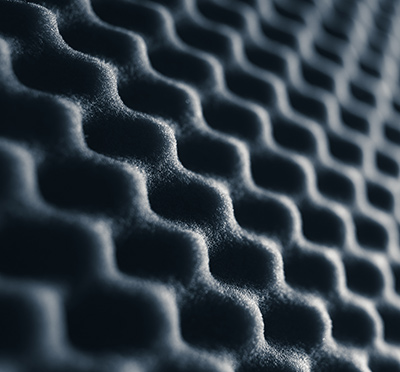 Hightower's polyurethane mold release coatings yield effective release properties for cast elastomers, rigid and flexible foams. We have developed our products to maximize productivity under extreme operating conditions.
Our coatings adhere to all mold surfaces such as aluminum, steel, urethane, epoxy, and fiberglass. They are engineered to produce a heat-stable layer that evenly coats the mold surface to accommodate long manufacturing runs without damaging the urethane surface.
Our customizable mold releases work with all types of polyurethane:
Integral skin foam
High resiliency
Visco-elastic foam
Spray skin
Flexible Polyurethane Foam
Rigid Polyurethane FoamThermoplastic polyurethane (TPU)
Reaction Injection Molding (RIM)
Reinforced Reaction Injection Molding (RRIM)
Back Foaming
---
Polyurethane Mold Release Applications
Some applications for polyurethane mold releases are car seats, headrests, mattresses, office furniture, armrests, automotive headliners, dashboards, shoe soles, and oil seals. Hightower Products serve various industries, from medical, pharmaceutical, biomedical, food, chemical, building, electronics, construction, automotive, and plumbing. If you need a reliable polyurethane mold release compound, we can create a solution that performs every time.
---
Benefits of Polyurethane Mold Release Agents
Hightower's polyurethane release coatings benefit our customers by providing reduced build-up resulting in less downtime due to cleaner molds. Our gloss finishes produce more satisfactory surface cosmetics. Our polyurethane mold release agents minimize mold fouling, resulting in less application time. Designed to maximize releases per application and optimize part quality, our PU mold release products are the right solution to keep your operation running efficiently.
---
Custom Formulations
Hightower Products specializes in custom formulations of polyurethane mold release agents. If your current supplier has discontinued or altered a formula, we can rapidly develop a replacement product that will meet your needs.