Effective Conventional Mold Releasing Agents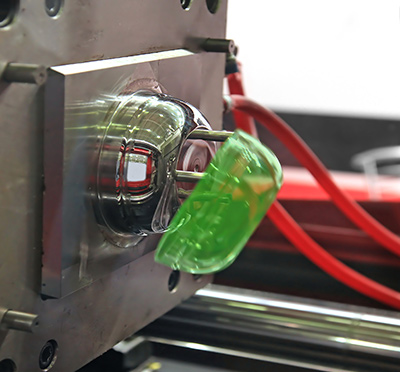 Our conventional mold release agents are designed for those processes where it is best to apply small quantities of mold release with each molding cycle. This technology, also known as sacrificial release technology, is sometimes thought of being "old fashioned". In reality, it is better in many situations. Our definition of a conventional mold release is that the release interface is designed into the release film. One component of the release film stays on the mold, and another component transfers to the molded part. Exactly how this happens and what portion remains on the mold vs. what goes with the part is the secret behind developing a suitable conventional release agent.
When you have a manual application method, it is almost impossible to control how often the mold release is applied. "Every six cycles" may seem like a pretty straightforward instruction, but try to do this correctly all day long… "As needed" is difficult to control. Sacrificial release agents are best suited for operations where the mold release is applied manually and/or consistent release effectiveness is required.
Contact Hightower Products at (888) 858-1550 for any questions regarding mold releases and to see if a conventional mold release would be right for your project.
---
Supported Materials and Processes
Conventional mold releases are used in every industry and application. These products are standard products that everyone using mold releases are familiar with. This does not make them "simple" by any means. Many factors come into play when choosing the correct conventional mold release.
Does it utilize a suitable carrier?
Can the build-up on the tool be cleaned in the manner that the customer has at his disposal?
Is the transfer to the part acceptable?
Does the product modify the appearance of the molded part in an adverse way?
Is the mold release compatible with the application equipment?
While conventional mold release agents have been around for many years, that does not make them easy to develop or manufacture. Allow us to develop one specifically for your needs.
Benefits to Conventional Mold Releasing Agents:
Low build-up, allowing for better flow
Customizations for degrees of slip
Optimal spray application for difficult areas
Lengthens lifespan for mold coatings